By Tom Papworth
Stephen Tall, Research Associate at Centre Forum and Editor of Lib Dem Voice, has kindly posted my choice for Liberal Hero of the Week on the Centre Forum blog.
So (ahem!) hats off to Norman Baker, Parliamentary Under-Secretary of State for Transport with responsibility for cycling, who described as his "libertarian right" to cycle without a helmet on.
And if you want to find out why, you can read the full article on the Centre Forum blog.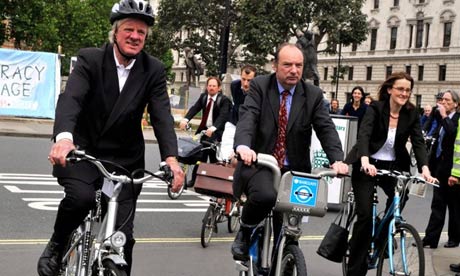 (PS: Do I win a prize for squeezing the most links into my opening sentence?)
Tags:
Norman Baker
,
Transport